At heart, I'm a storyteller.
I started as a public affairs photojournalist nearly 15 years ago after graduating at the top of my class (with the state legislation to prove it).
Because I love stories, I began experimenting with all the ways to share them, illustrate them and even measure them. That's why my content expertise today is broad. It includes:
Content strategy and design
Hiring and managing content teams
SEO for blog posts
Photography and graphic design
Web data analysis and dashboard setup
Public relations
Creating brand style guides
Teaching people about great content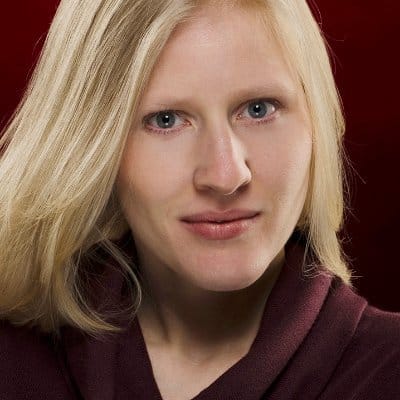 Cheryl, are you really that great at all those things?
Nah. I'm an expert writer and content manager, a middling videographer and a mere dilettante when it comes to web design (which is why I hire a pro for redesigns like this one). But where I really excel is applying an analytical approach to solving creative problems. Here's some stuff I'm proud of:
Where my words have ended up, like The Guardian and Hertz
This content design project that led to a 14% higher site conversion rate
Getting a 4.0 in my MBA program (despite ECON 8010)
Teaching marketing at Kennesaw State University
Two national awards for marketing campaigns and one state-level award for feature journalism
Do you do anything else besides work?
Why, yes, I do. I'm touched that you should ask. I love reading, traveling, volunteering with nonprofits, hiking and cuddling small- to medium-sized animals. I also enjoy luring unsuspecting family members into playing word games like Taboo so I can win (though I've currently run out of family members for this). I cook a lot, too: cauliflower curry, shakshuka and weird experiments with avocado. And I'm a bit of a personal finance junkie.
To take a peek into my travels and personal life, check out my blog. Or feel free to connect on LinkedIn. I'm also delighted when people tweet me.